PUBG Game Guide
Welcome to the battle royale! Playerunknown's Battlegrounds game guide provides useful advice that will surely help you get your foot through the door of the unforgiving game world based on survival and Battle Royale rules.
This guide to Playerunknown's Battleground provides a complete set of information necessary for understanding this complex and demanding game. In here, you will find practical information and hints concerning all the mechanics in the game - ranging from skydiving, through completing gear and effective combat, to final stages of the game. Also, it includes information on key issues, such as description of zones present in the game (white, blue and red), dressing of wounds, all the available pieces of equipment and upgrades, as well as available weaponry and suggested use for every type of weapon. Apart from that, this guide also provides exhaustive information on combat, navigating the map, using items and boosts, or playing within a squad and information on individual game modes. This has been rounded up with an exhaustive FAQ section, where answers for all the questions have been provided.
This guide to Playerunknown's Battleground contains:
Explanation of all the mechanics present in the game;
Description of all the elements of equipment available in the game, weapon mods as well as types of weaponry;
Exhaustive information on combat, navigating the map, completing the gear and using it, as s well as playing as a squad member;
Discussion of weapon mods;
FAQ section, where everybody can find answers for all the nagging questions they may have;
Hints and tips that both novices and veterans of the genre can find useful;
Information on system requirements and controls, including hotkeys present in the game.
About

PUBG Game Guide

Author : Amadeusz "ElMundo" Cyganek for gamepressure.com

last update : April 14, 2017

Guide contains : 9 pages, 60 images.

Use the comments below to submit your updates and corrections to this guide.
Playerunknown's Battlegrounds
Video Game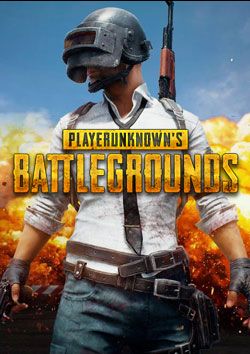 genre: Action
developer: Bluehole
publisher:
platform: PC
Playerunknown's Battlegrounds is an online shooter with survival elements, which focuses on the Battle Royale type of competition. Designed for PC Playerunknown's Battlegrounds is a first-person shooter, offering online Battle Royal type of gameplay, which is inspired by a Japanese novel of the same title, as well as by the well-known movie, Hunger Games. The rules are simple: a large number of players are closed together in a big location, each with only one mission – to eliminate everyone else. A game ends when there is only one player left alive.

Participants start off completely unarmed, so the first phase is basically a race for the best weapons. Players can make use of various kinds of traps, and the game offers much freedom when it comes to choosing the methods of eliminating enemies. An extra help for that comes from a simple crafting system, which lets you construct items from gathered resources.
Playerunknown's Battlegrounds PC version
System Requirements
Minimum: Intel Core i3-4340 2x3.6 GHz / AMD FX-6300 3x3.5, 6 GB RAM, graphic card 2 GB GeForce GTX 660 / Radeon HD 7850 or better, 30 GB HDD, Windows 7/8.1/10 64-bit
More About

Playerunknown's Battlegrounds