Warframe Game Guide
Battle and win - secrets and tips for the game. Warframe is a cooperative shooter that uses a free micro transaction model. In our guide, you will find detailed content description and solution for the game. Equipped with a variety of weapons and ancient armor, you will face the Grinner Empire.
The guide to Warframe features information helpful in completing the game and finding yourself in the game's world. The story of the game focuses on the race of Tenno that is on the brink of extinction due to the actions of the Grineer Empire. However, the situation changes when combat armors are discovered.
From this guide, you will learn how to start the game. Here you will find basic advice and description of mechanics. This will enable you to quickly develop in the game. You will learn Which Warframes - the combat armors - you should have. You will be informed what to do to upgrade weapons and Warframes. This guide will help you to quickly complete missions, earn currency and improve your favorite armor. Warframe is focused on cooperation Player versus Environment mode. It's a science fiction free-to-play shooter with micro transactions. Warframe requires its players to have high agility and quick reflexes.
The guide to Warframe features
List of achievements and ways of obtaining them
Interface description
General advice for the beginning of the game
Information about the currency and how to obtain it
How to develop Warframe and weapons
Information about each Warframe
Walkthrough for main and side quests
Information about trading
How to craft and obtain Prime type items
List of enemies and factions
How to open relics?
Advice about syndicates
Information about planets and resources
How to obtain Focus?
About

Warframe Game Guide

Author : Arkadiusz "Chruscik" Jackowski for gamepressure.com

last update : April 4, 2018

Use the comments below to submit your updates and corrections to this guide.
Warframe
Video Game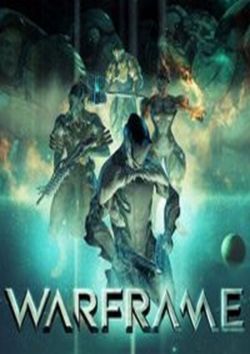 genre: Action
developer: Digital Extremes
publisher: Digital Extremes
platform: PC, PS4, XONE
Warframe is a cooperative science-fiction shooter. It was developed by Digital Extremes, the developers of such games as The Darkness II, Pariah and Dark Sector. It is based on free-to-play business model and offers option microtransactions.

Warframe puts an emphasis on co-op mode. The character we control looks like a cybernetic ninja. He can fight with a sword and a gun, as well as perform some amazing stunts. The players join together in teams and go on missions against the AI-controlled Grineers. Modification and development of weapons and armor are an important part of the gameplay, though acquiring the best pieces of equipment often requires performing some really dangerous tasks. What's curious, the missions are randomly generated which significantly prolongs the fun.