Subnautica Game Guide
Underwater adventure! This game guide contains helpful tips and tricks on how to survive in sea depths. Here you will find valuable information about game mechanics like gathering resources, collecting items, and using the in-game crafting system.
The following guide to Subnautica is a collection of hints that will help you survive in the somewhat hostile environment of Planet 4546B. This guide has been divided into three parts.
Questions and answers
Here, you will find answers to questions that you may have had while exploring the underwater world.
Resources
This part provides a list of all the resources that can be collected in the game, and their estimated locations
Appendix
Here, you will find information on controls and system requirements.
Agnieszka Adamus (www.gamepressure.com)
About

Subnautica Game Guide

Author : Agnieszka "aadamus" Adamus for gamepressure.com

last update : January 30, 2018

Use the comments below to submit your updates and corrections to this guide.
Subnautica
Video Game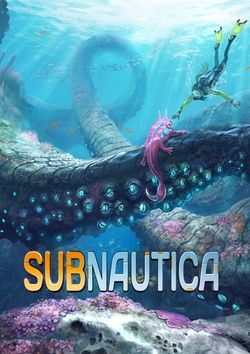 genre: Adventure
developer: Unknown Worlds Entertainment
publisher: Unknown Worlds Entertainment
platform: PC, XONE
Subnautica game takes place in a fictional world inspired by old adventure novels like Twenty Thousand Leagues Under the Sea written by Jules Verne. The salt waters of the ocean are inhabited by numerous monsters and at the bottom the player can find the remains of futuristic buildings and ships. The players assume the role of a captain of a futuristic underwater vessel and are tasked with exploring the depts.

The gameplay mechanics of Subnautica for PC / Windows are a cocktail of features from other genres, including RPGs, sandboxes and cinematic action games. The players are tasked with constructing submarines and then using them to explore the sea world. Each decision made during the construction impacts the feats of the machine – the player can decide the interior layout, materials used and types of devices available on the deck.
Subnautica PC version
System Requirements
Recommended: Intel Core i5 3.2 GHz, 8 GB RAM, graphic card 2 GB GeForce GTX 550 Ti or better, 20 GB HDD, Windows Vista/7/8/10 64-bit
Minimum: Intel Core i3 2.5 GHz, 4 GB RAM, graphic card 512 MB Intel HD 4600 or better, 20 GB HDD, Windows Vista SP2 64-bit