Shadow of the Colossus Game Guide
Beat all Colossi! The Shadow of the Colossus guide contains a full walkthrough of the game, including descriptions of the Colossi and combat tactics for each boss. We didn't forget about end game content like time attacks. Additionally, we've prepared a full analysis of in-game trophies.
The Shadow of the Colossus guide is a good source for all players, hardcore and casual alike. You can find information on the basic and more advanced concepts of the game, including secrets and combat tips for more difficult encounters.
Basic Tips
Here is some basic data that should be ingested at the beginning of the game.
Frequently Asked Questions
The Frequently Asked Questions section offers answers that correspond with the content seen in the previous versions of the game.
Walkthrough
The walkthrough contains a list of all colossi encounters, strategy for each encounter and the list of vulnerable spots of each boss.
After the credits
Beating the final boss does not mean that the game is over. There are still many challenges and trophies left to win.
Patrick "YxU"Homa (www.gamepressure.com)
About

Shadow of the Colossus Game Guide

Author : Patrick "yxu" Homa for gamepressure.com

Translator : Filip "Asfalto" Jaron

last update : January 31, 2018

Use the comments below to submit your updates and corrections to this guide.
Shadow of the Colossus
Video Game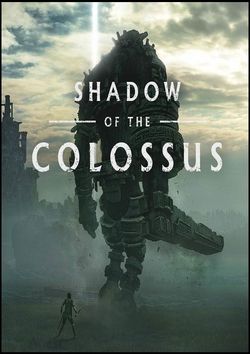 genre: Action
developer: Bluepoint Games
publisher: Sony Interactive Entertainment
platform: PS4
A remake of one of the greatest iconic PlayStation 2 titles. The original game debuted in 2005 and six years later it was released on PlayStation 3 in HD version. In Shadow of the Colossus the player assumes the role of a young man named Wander who places the body of his beloved on a mysterious altar hidden in the wild. He learns that he will be able to restore her life if he manages to defeat sixteen giant creatures known as the Colossi. During the game the player travels through a large and secluded area on the back of his horse Agro in search for clues that can lead him to the opponents. The combat with each opponent is a separate and very hard challenge, in which finding the weak points of a Colossus is the key to victory. The protagonist is well trained in using a sword and a bow. He can also climb – not only on the surrounding, but on the bodies of the Colossi as well.