Northgard Game Game Guide
Become a real guard of the north! A real-time strategy will take you into a fantasy universe of Scandinavian mythology and the Viking way of life. Northgard allows the players to lead a group of Vikings, who after years of tedious exploration, have found a mysterious, resource-rich land.
The following guide to Northgard is a comprehensive collection of information on how to manage your clan efficiently. The whole guidebook was divided into four parts.
Mechanics
Here you will find information about the mechanics of the game. Therefore you will learn how to enlarge your territory and how to care about the satisfaction of the clan.
Walkthrough
This section contains advice about passing through the main plot and selected chapters of the game.
Frequently Asked Questions (FAQ)
In this section you will find detailed answers about many issues which may occur during the gameplay.
Appendix
It contains valuable information about controls and system requirements.
About

Northgard Game Game Guide

Author : Agnieszka "aadamus" Adamus for gamepressure.com

last update : March 8, 2018

Use the comments below to submit your updates and corrections to this guide.
Northgard
Video Game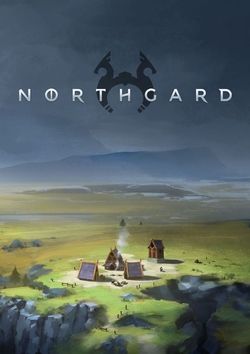 genre: Strategy
developer: Shiro Games
publisher: Shiro Games
platform: PC
The plot of the game tells a story about a group of wiking explorers, who after years of tedious journeys discover a mysterious, resource-rich land called Northgard. The most courageous of the sailors quickly decided to explore it, wanting to bring fame and glory to their gods and clans, and become a part of history. However, before they can return to their homes, the group will have to face the numerous dangers awaiting them in the new world.

Northgard's gameplay was inspired by classic real-time strategy games series such as Age of Empires, Age of Mythology, or The Settlers. The developers didn't limit themselves to replaying typical genre staples like resource gathering, settlement expansion, and group on group combat. As the action of the game takes place in far north, Shiro Games decided to introduce survival elements: one of our objectives is to care for our clan's safety and survival during long and frosty winters.
More About

Northgard

The Best PC Strategy Games of Recent Years – Editor's Choice Ranking List
We interviewed our editors about their favorite strategy games. After our research, we have prepared a list of greatest PC strategies which have been released in recent years. Check them out!