Download: Days Gone Guide Strategy Game Guide and Walkthrough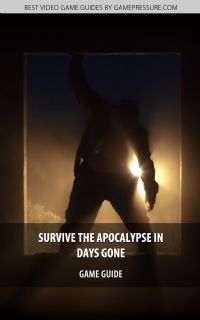 coming soon
Days Gone Guide Strategy Game Guide and Walkthrough for Download. Get your special mobile or desktop version of our game guide.
Author(s): Jacek "Stranger" Halas & Patrick "yxu" Homa; Translator(s): Jakub "Yossarian" Nowak
Survive The Apocalypse In Days Gone - Game Guide is unavailable, coming soon
You'll never walk alone...
The Days Gone Guide will help you through all the quests and clean up the most difficult zombie swarms. The walkthrough contains the best advice, as well as the location of all secrets. Check out also the best weapons and skills to start.